StockPile IT Business Backup Solutions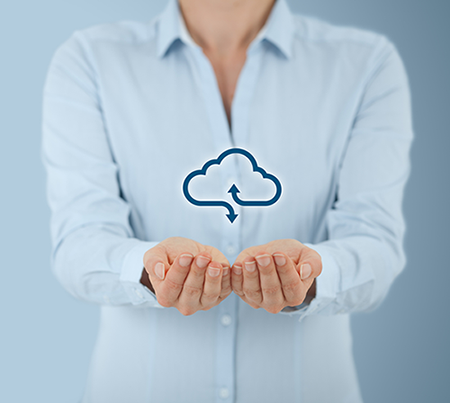 StockPile IT brings powerful online backup, cloud storage, collaboration and sharing features to your business. It's easy to use making it suitable for everyone – from small business to larger enterprises. See what StockPile IT can do for your business.
All that needs to be done is installed StockPile IT client software on every computer including servers in your business and it'll work in the background backing everything on that single computer to your StockPile IT account. There is nothing to manage, nothing to worry about. The owner of StockPile IT account can see all the file backed on all computers and server. You can easily restore files and/or folders anytime using our included "restore" feature. Best of all it works on both PC and Mac.
Business Backup Options
Business Computer(s)
Business Server(s)
Backup all of your Servers, PCs and/or Macs
You'll get an initial 150GB of cloud backup storage per business computer and/or server for the first 150GB of backup storage then $.75 per GB over the initial 150G. Add additional business computers to your account for just $10.00 per month per business computer.
Per Business PC
Per Business Server
Access up to 30 revisions/changes of any file
We keep up to 30 revisions/changes of any file stored in your cloud backup.
Restore deleted files
We keep your deleted files for 30 days. Restore individual files or entire folders from the cloud.
Network Share backups
Server backups included network share backups.
Monitored Backups
Local speed backups for faster restore
Monthly backup archiving
VMWare and Hyper-V backups
Oracle & MS SQL Backup
Full System State backups for servers
Virtual Machine Image backup of servers
To local network share or local external drive
Super fast transfers
We do not limit your transfer speeds or bandwidth, and our data centers have super fast connectivity.
100% safe and secure
Your online files are encrypted using military grade AES-256 encryption and HIPPA Compliant.
Works on Mac and Windows
Get exactly the same experience on your Mac and Windows computers. Requires Windows 7 or later, and Mac OS X 10.10 or later.
Exceptional support
Our support team are passionate about customers, and will get back to you on any issue within 24 hours.
Price
Starting @ $15

per month per business computer for the first 150GB of backup storage then $1.00 per GB over the initial 150GB

Starting @ $150 

per month for the first 150GB of backup storage then $1.00 per GB over the initial 150GB